Sesame Street Dictionary
Written by Linda Hayward 1980 Random House
" THE SESAME STREET DICTIONARY is a collection of more than 1,300 words and definitions. Each word is illustrated with a Sesame Street cartoon by artist Joe Mathieu. With 250 pages and an average of six different illustrations per page, the Dictionary is packed with Sesame comedy. The book was later divided into several volumes of Big Bird's Sesame Street Dictionary.

"One of Mathieu's hallmarks is his sincere appreciation for the Sesame characters."  - Muppet Wiki

This was quite a project! It took approximately two and a half years to complete, and that was with someone helping with some of the painting! I had to dig deep to come up with so many scenarios, and the design of each page was a challenge, but I'm told that the book inspired a number of artists who worked on other Sesame Street projects! To keep from falling apart during this period, I took up cycling, which saved me!
Sesame Street Dictionary Pages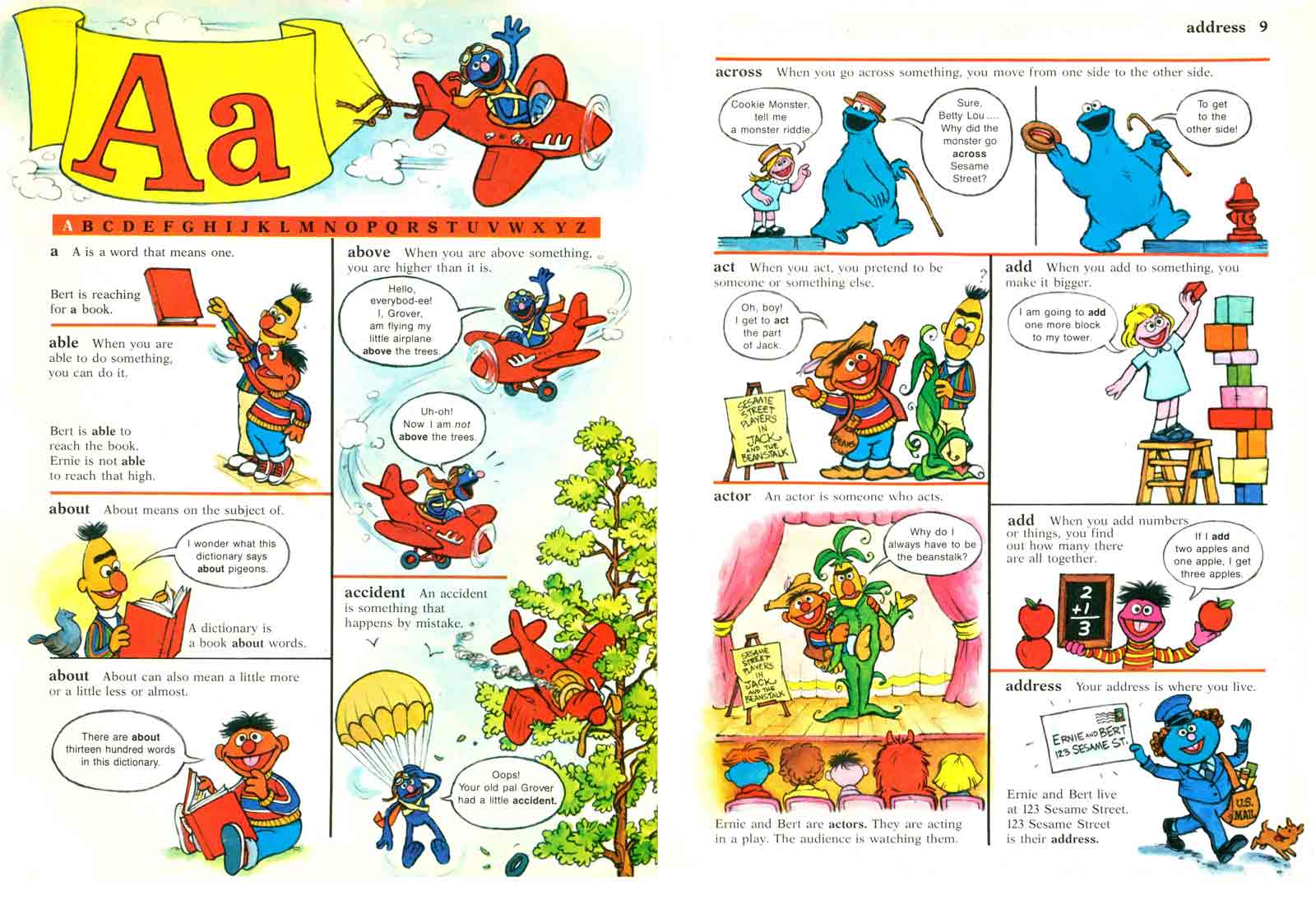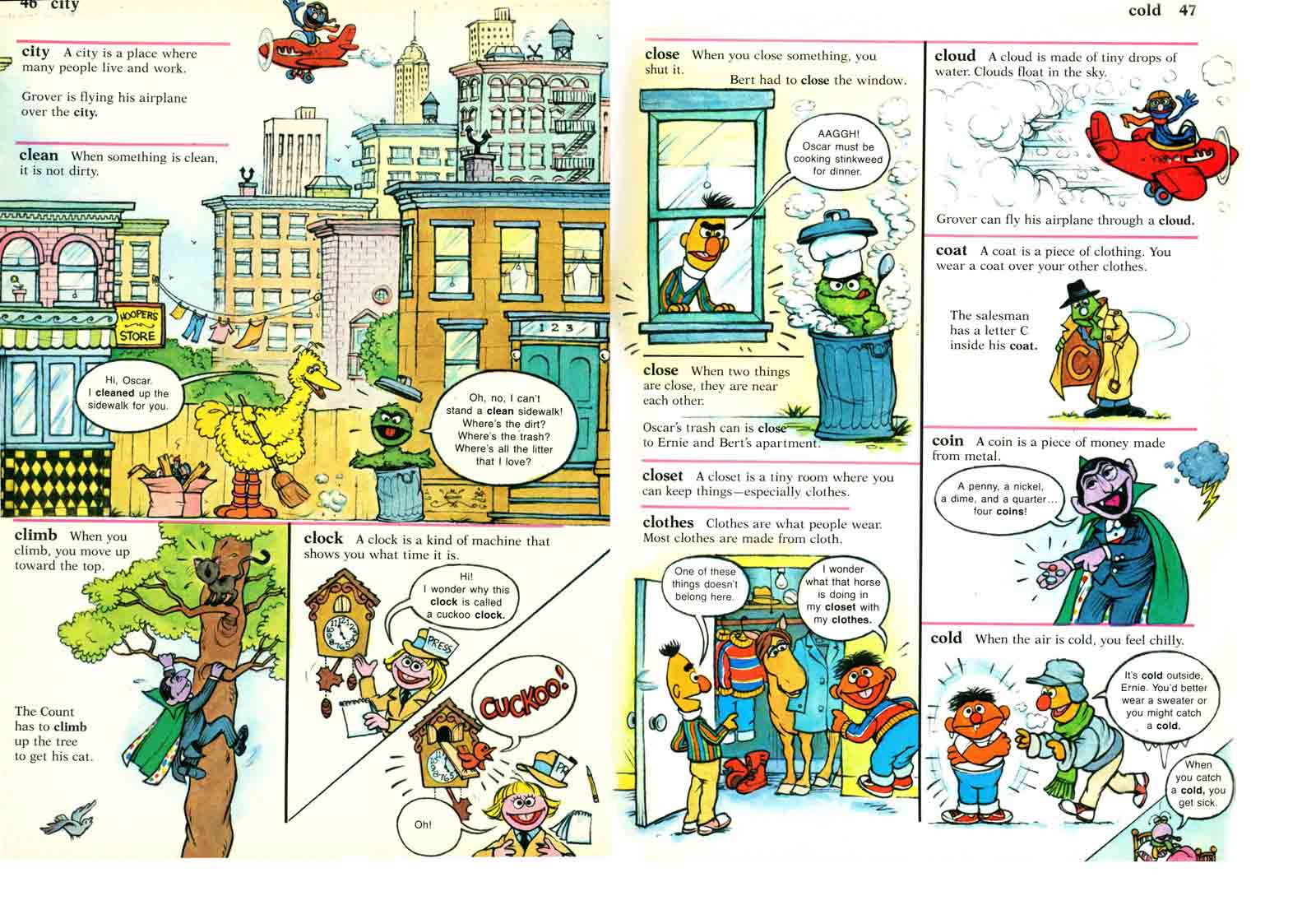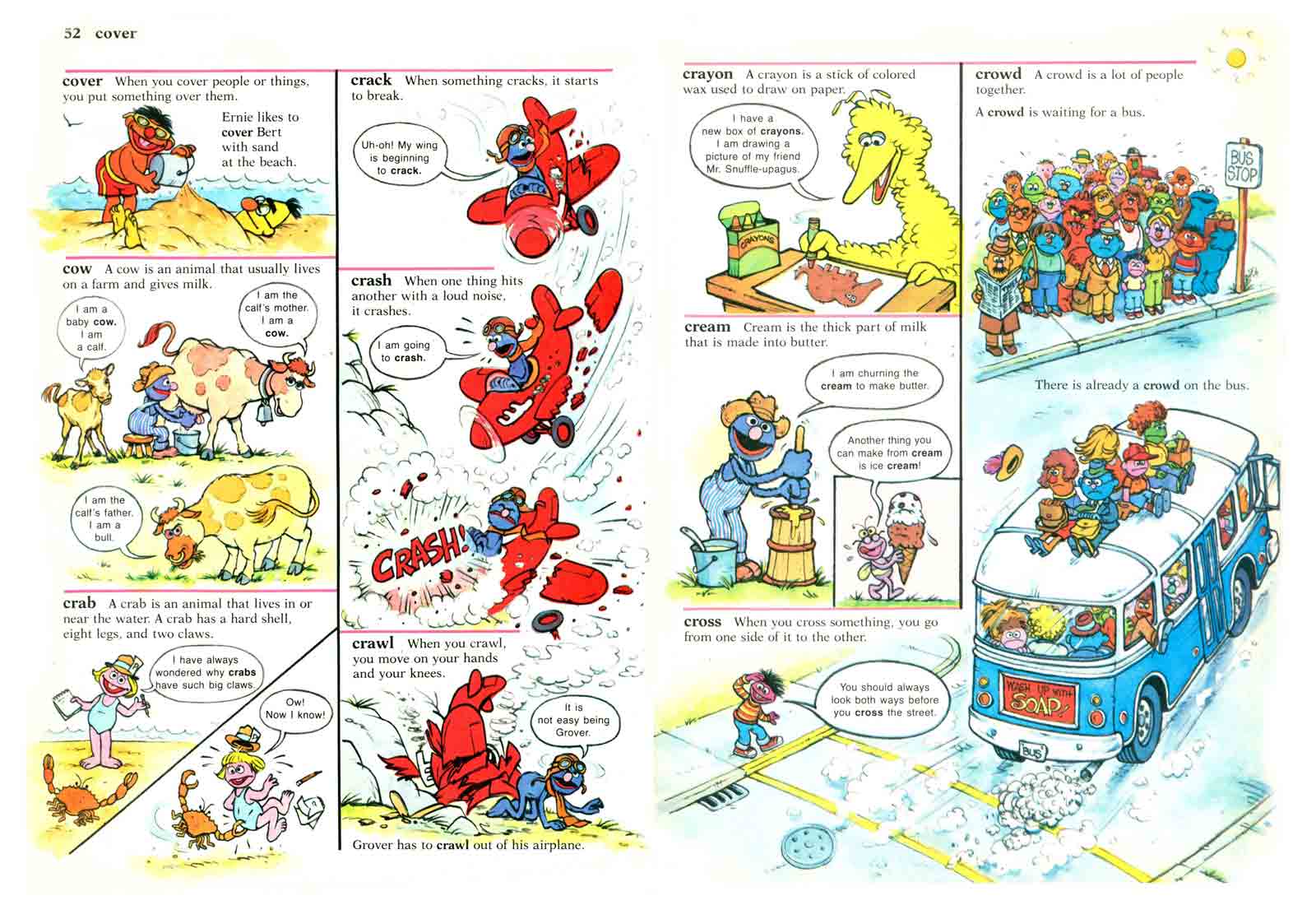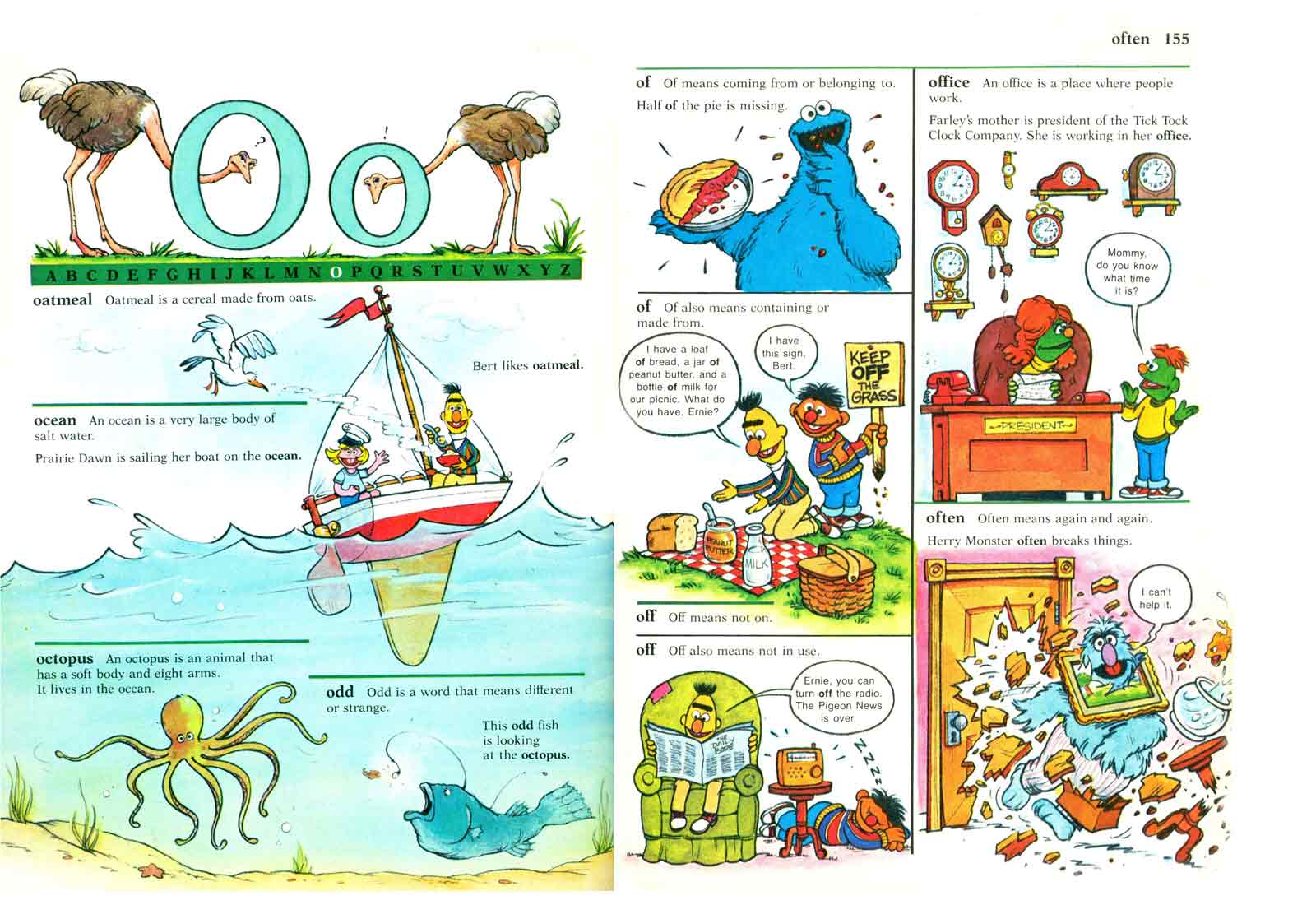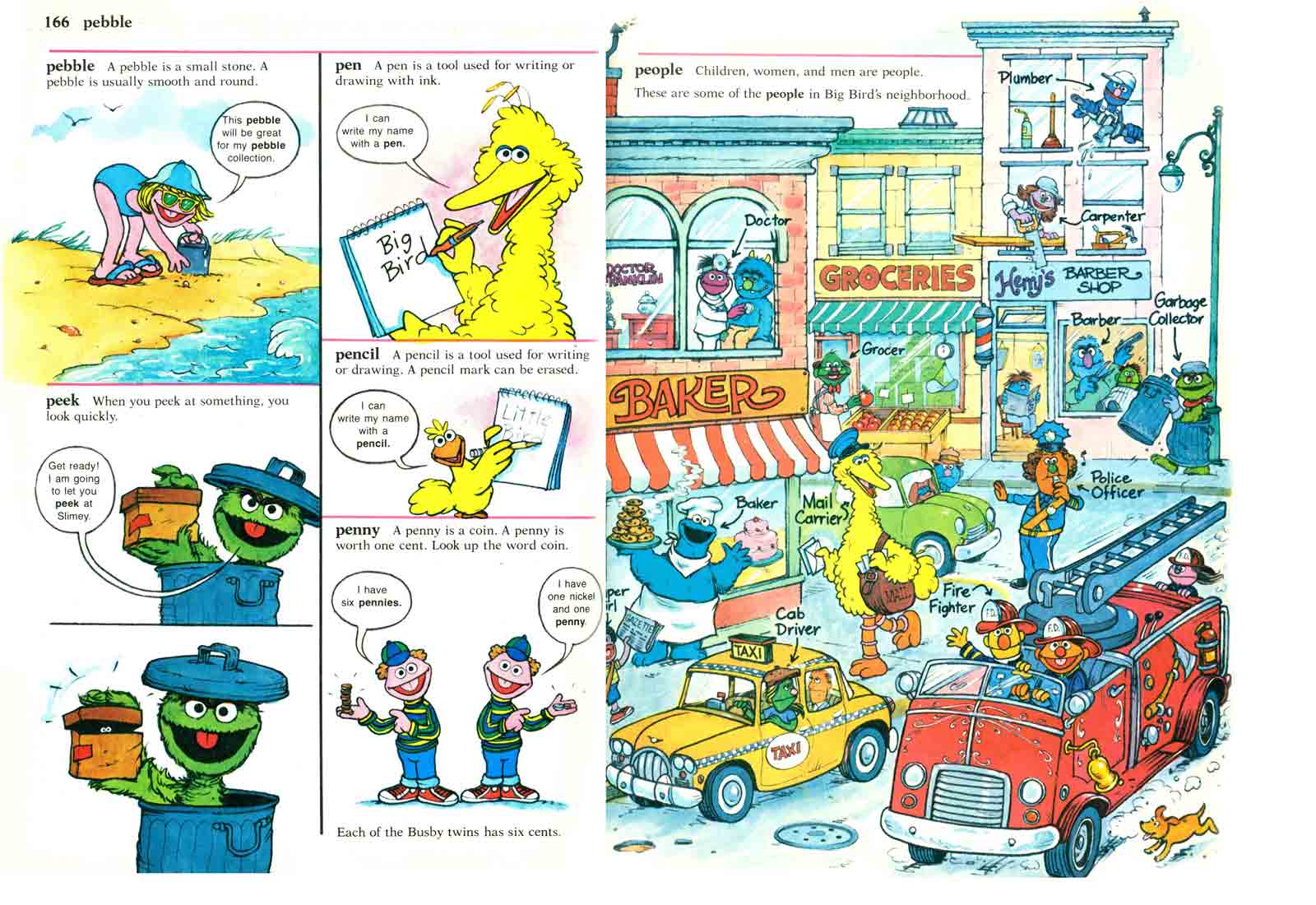 Sesame Street Dictionary pages 8-9
- Sesame Street Dictionary pages 8-9