Everybody Dance!
Written by Jenny Miglis Sandvik 2008 Random House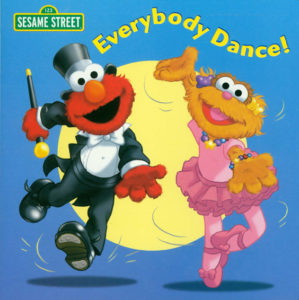 As Zoe looks for a dance partner, her friends on Sesame Street show her all the kinds of dance they know -- including ballet, hula and tap. In the end, Zoe discovers that the best way to dance is when everyone dances together. -Muppet Wiki
This is a cardboard flap book which gives the reader two views of each style of dancing. I love Elmo in his tuxedo!