Caricatures
I became interested in caricature art during the presidential race between John F. Kennedy and Richard M. Nixon in 1960. I was inspired by caricatures I saw in one of the major magazines (it might have been the Saturday Evening Post?), and I did my best at 11 years old to copy these. Once I started, I couldn't stop, and I went on to caricature everyone from celebrities of the day to my dentist, who paid me $1 for it!
During my time as a day student in a small prep school in CT, I became the cartoonist for the school newspaper, which gave me several years to hone my skills as a caricaturist at the expense of my teachers and fellow students.
I have always included caricatures in my children's books and album/CD covers, but I have only recently been published as a caricaturist per se. Several of my caricatures appeared in the Boston Globe during the Trump/ Clinton presidential campaign.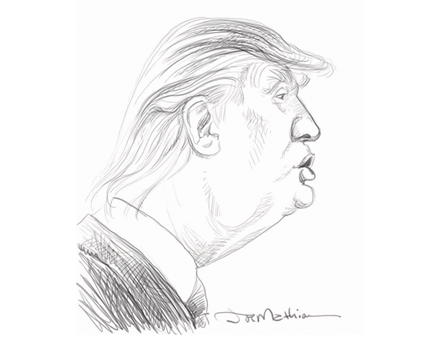 Donald Trump
This caricature appeared in the Boston Globe July 18, 2015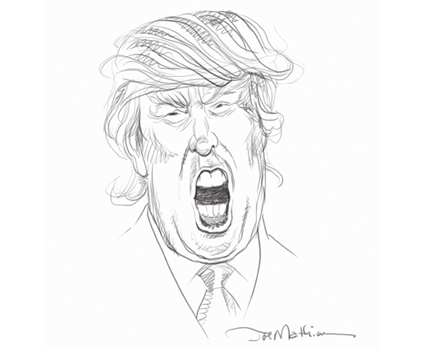 Donald Trump
This caricature appeared in the Boston Globe August 30, 2015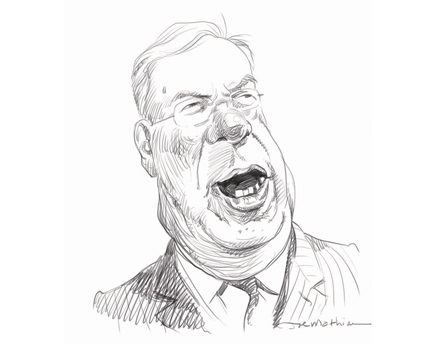 Tom Menino
Former mayor of Boston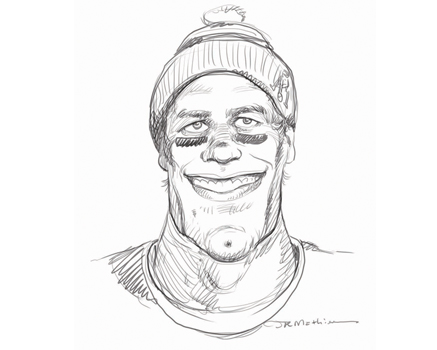 Tom Brady
Boston Patriots' Quarterback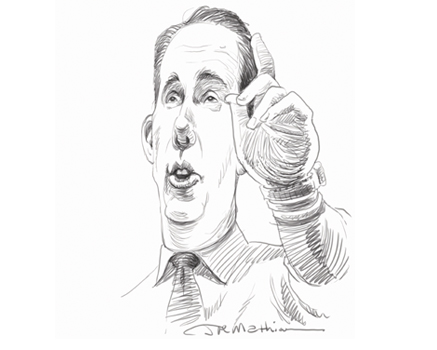 Scott Walker
Presidential Candidate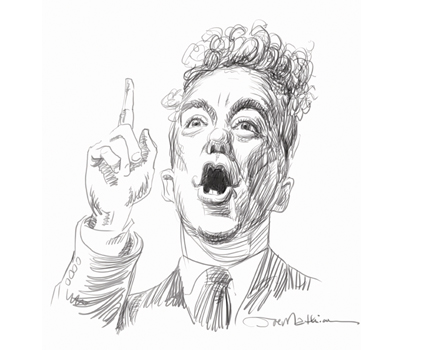 Rand Paul
Presidential Candidate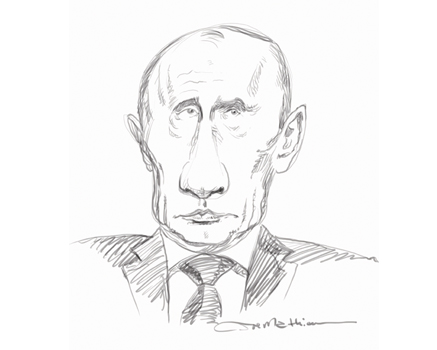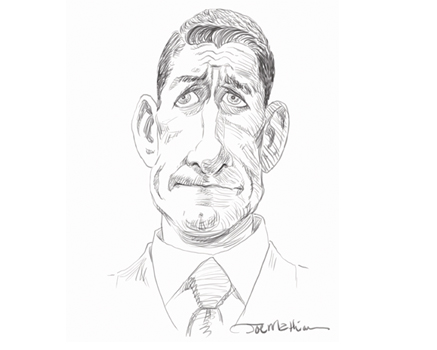 Paul Ryan
Speaker of the House
This caricature appeared in the Boston Globe October 14, 2015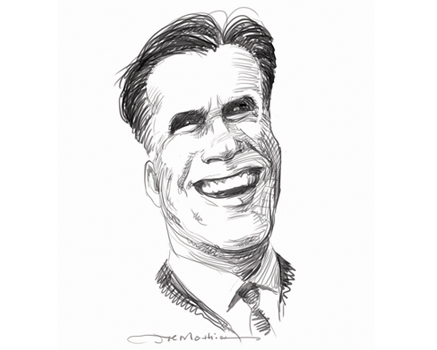 Mitt Romney
Presidential Candidate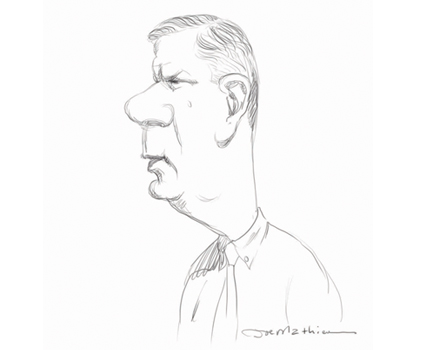 Marty Walsh
Mayor of Boston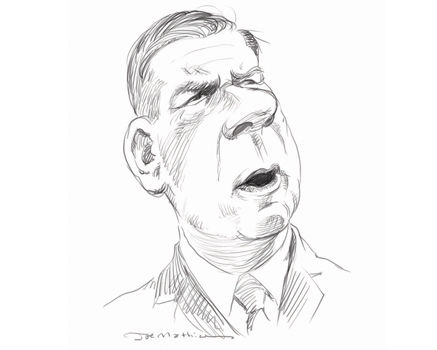 Marty Walsh
Mayor of Boston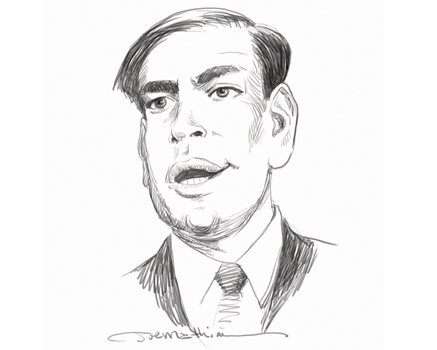 Marco Rubio
Presidential Candidate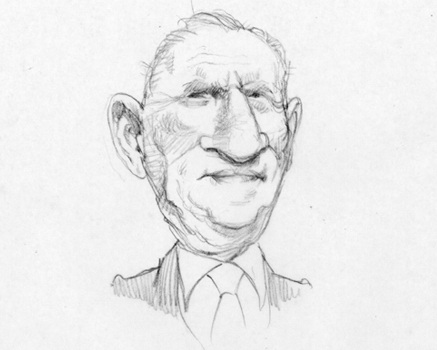 Ross Perot
Presidential Candidate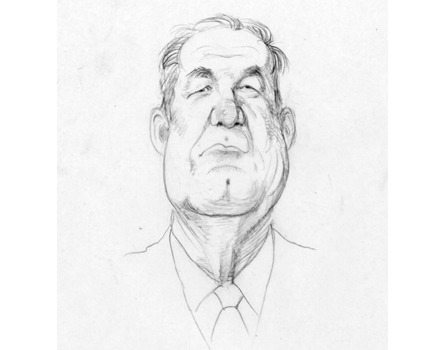 Pat Buchanan
Presidential Candidate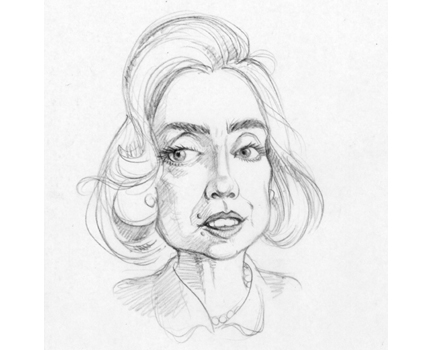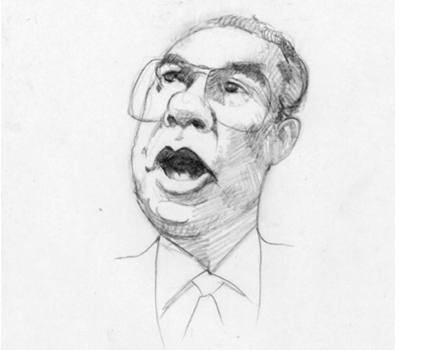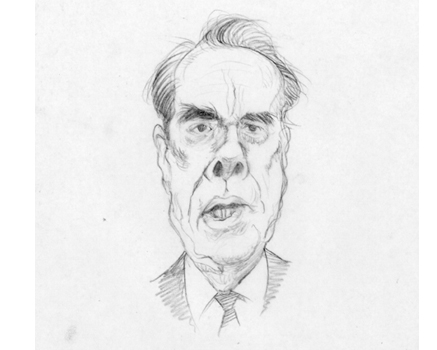 Bob Dole
Presidential Candidate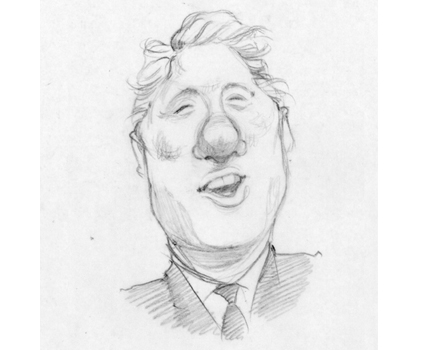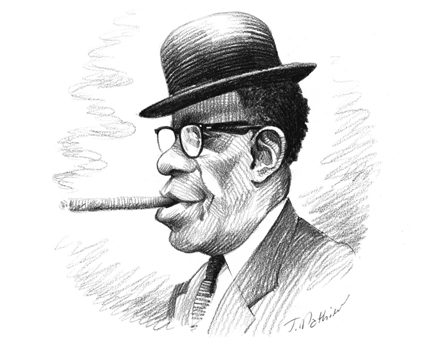 Willie "the Lion" Smith
Jazz and Stride Pianist and Composer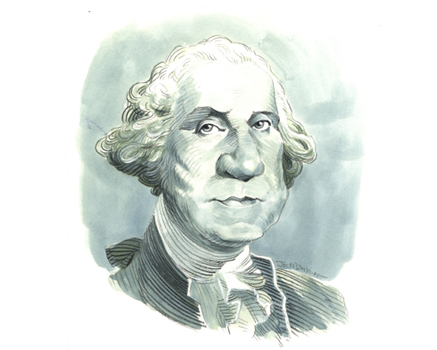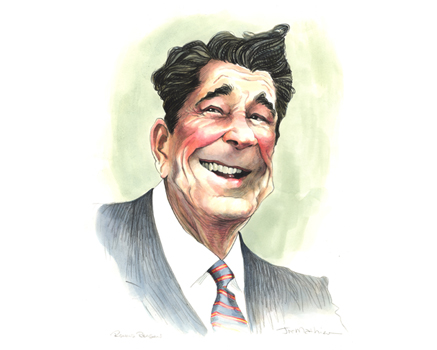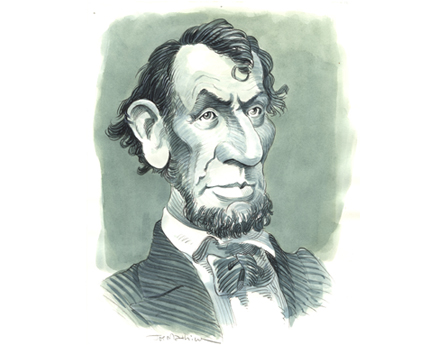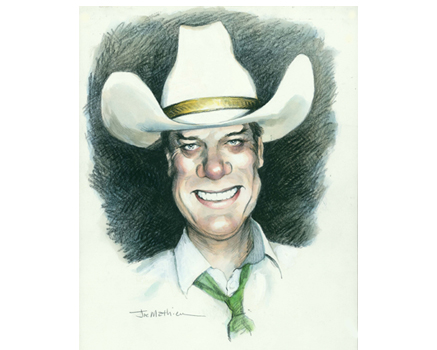 Larry Hagman
Actor, as JR Ewing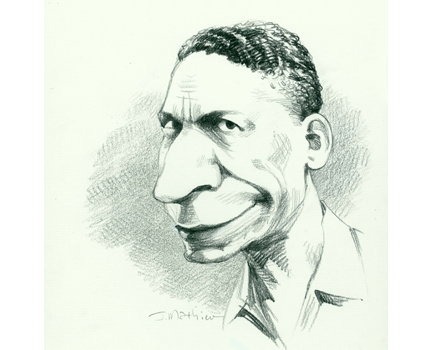 Jelly Roll Morton
Jazz Pianist and Composer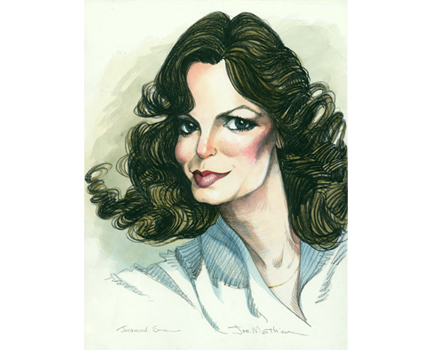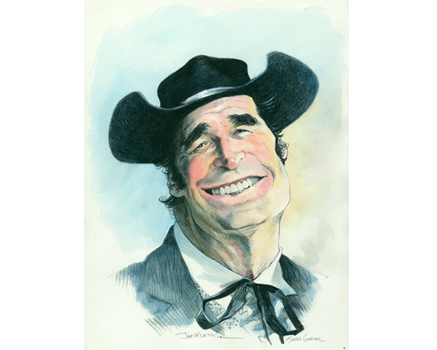 James Garner
Actor, as Maverick
"Fats" Waller
Jazz and Stride Pianist and Composer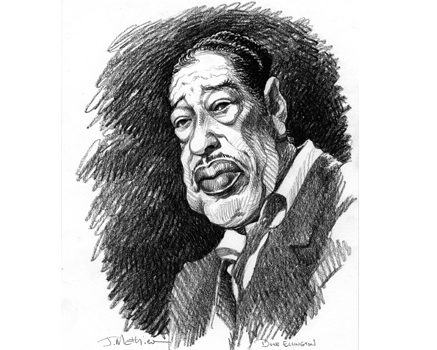 "Duke" Ellington
Jazz Pianist and Composer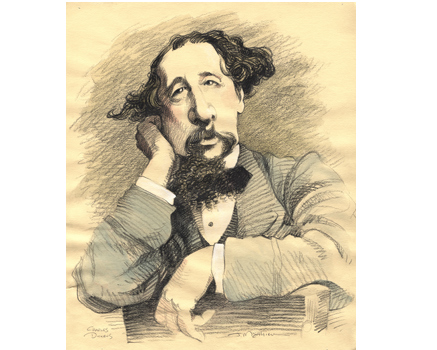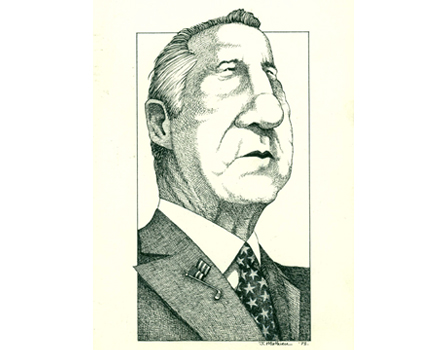 Spiro T. Agnew
Former Vice President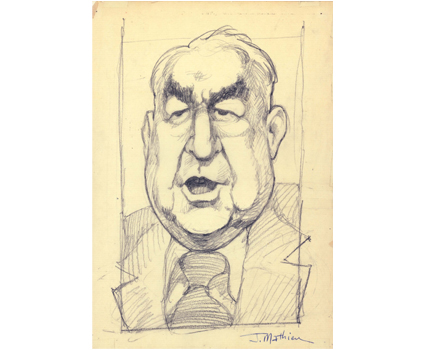 Sam Ervin
Federal Prosecutor during Watergate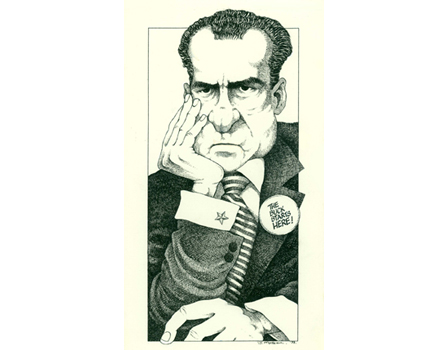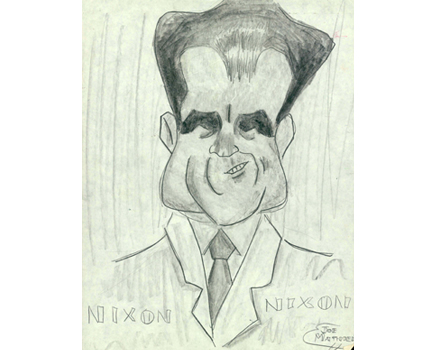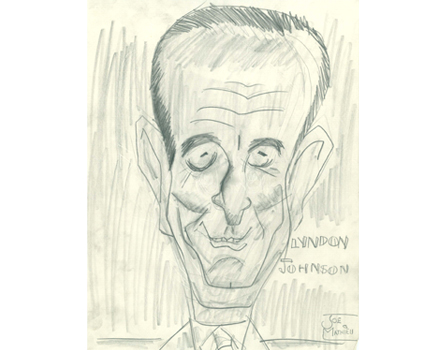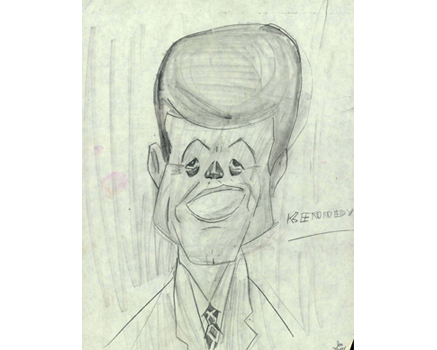 John Kennedy
My first Caricature at 11 years old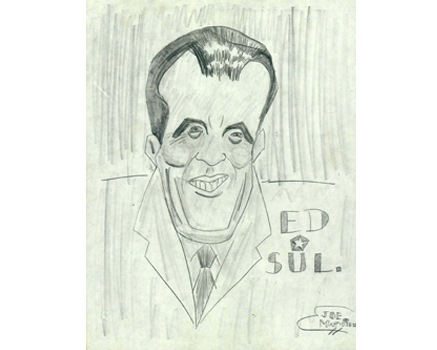 Ed Sullivan
Television Host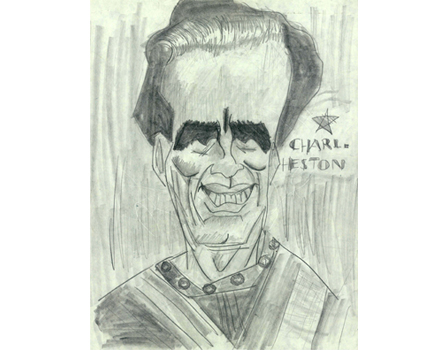 Charlton Heston
Actor, as Ben Hur